ASAGE is an electronic graduate journal sponsored by the American Society for Aesthetics. We publish advanced graduate work in the philosophy of the arts.

Announcements
New Editors Search

Now accepting applications for Managing Editor and Book Review Editor.
Posted: 2013-10-02
More...

Call for Dissertation Abstracts

ASAGE is accepting brief dissertation abstracts.
Posted: 2012-04-30
More...

Call for Papers

We are now accepting submissions on a rolling basis. Click 'More...' for details.
Posted: 2009-02-18
More...

Call for Book Reviews

Would you like to write a book review for ASAGE?  Click 'More...' for more information.
Posted: 2008-10-29
More...
Vol 5, No 2: Spring / Summer 2013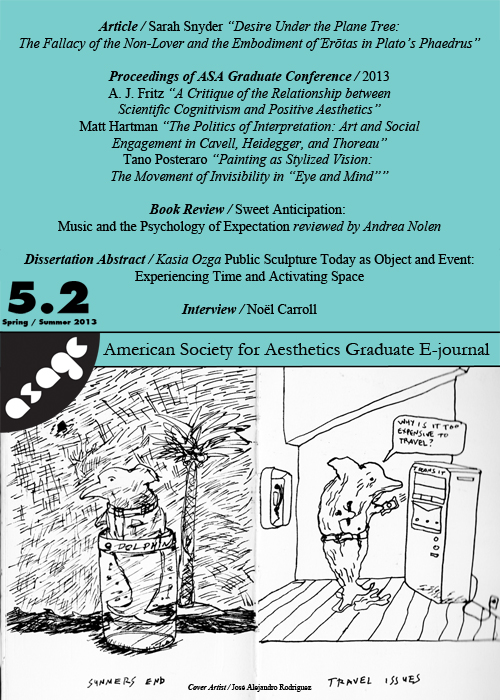 ISSN: 1946-1879