ASAGE is an electronic graduate journal sponsored by the American Society for Aesthetics. We publish advanced graduate work in the philosophy of the arts.

Announcements
Call for Dissertation Abstracts - DEADLINE: APRIL 1, 2014

ASAGE is accepting brief dissertation abstracts.
Posted: 2012-04-30
More...

New ASAGE Editors selected!

ASAGE's new Managing Editor is now Michel-Antoine Xhignesse (McGill University). Robbie Kubala (Columbia University) will stay on as Book Review Editor.

Posted: 2012-02-29
More...

Call for Papers - DEADLINE: MARCH 10, 2014

We are now accepting submissions on a rolling basis. Click 'More...' for details.
Posted: 2009-02-18
More...

Call for Book Reviews - DEADLINE: APRIL 1, 2014

Would you like to write a book review for ASAGE?  Click 'More...' for more information.
Posted: 2008-10-29
More...
Vol 6, No 2: Spring/Summer 2014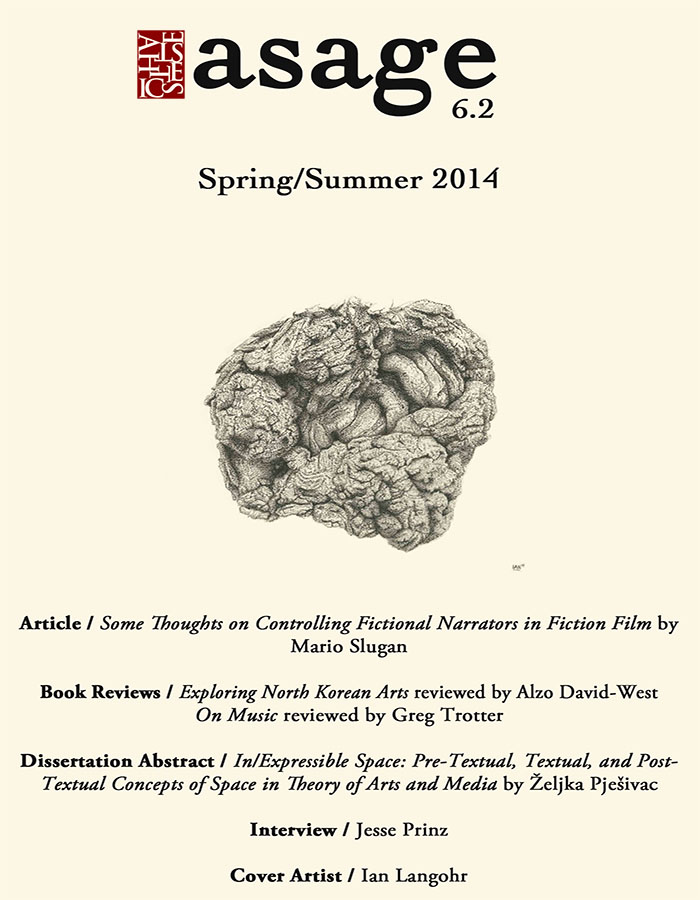 ISSN: 1946-1879